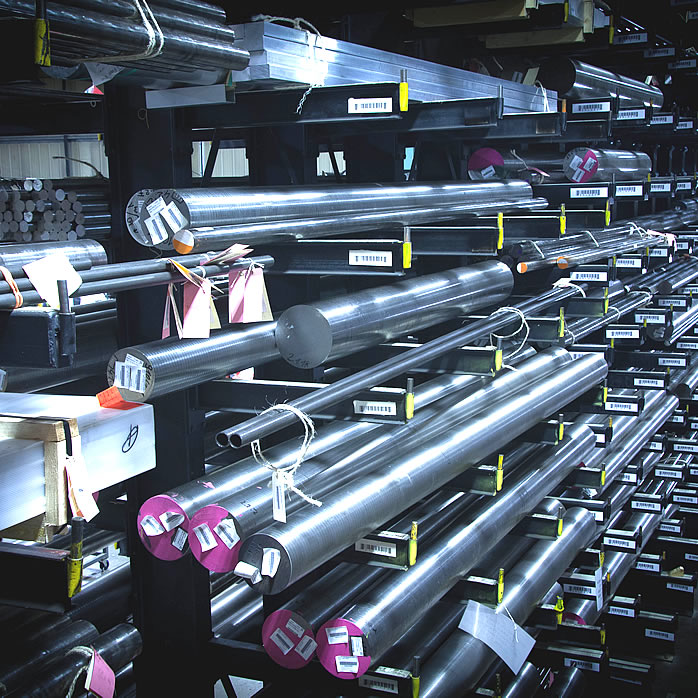 440 stainless steel represents a series of stainless steel aloys which contain chromium and nickel.
---
440 stainless steel features a range of alloy variations, including 440A, 440B, 440C and 440, although 440C is the most common. All the alloys in this range are magnetic. Smiths MRO stocks 440B and 440C with the option to source and supply other products in this series if your
lead-time
allows it.
About 440C
440C is the most popular product available due to the material's overall hardness (a Rockwell Collins hardness of 58). AMS 5630 represents the most common material specification, and we supply the product in the annealed condition, also known as 'condition A'. After heat-treatment, this martensitic stainless steel achieves the highest strength and wear resistance of all stainless steel alloys. When compared to popular austenitic grade materials, the corrosion resistance of the alloy is somewhat reduced.



Applications
The strength and hardenability of the alloy results in a material which finds suitability in a broad range of commercial aerospace applications. Such applications include aircraft parts, bearing assemblies, needle and ball check valves and valve seats.
Stock Range
Smiths MRO stocks 440 series stainless steel bars in sizes from 0.5" (6.35mm) diameter up to 4" (101.6mm) diameter, with many sizes available in between. We supply this material to AMS 5630.

As a dedicated engineering materials support company for the global MRO sector, we offer a rapid turnaround on products with stocked materials often dispatched on the same day of purchase. We offer this service irrespective of your International location.
Product Features:
---