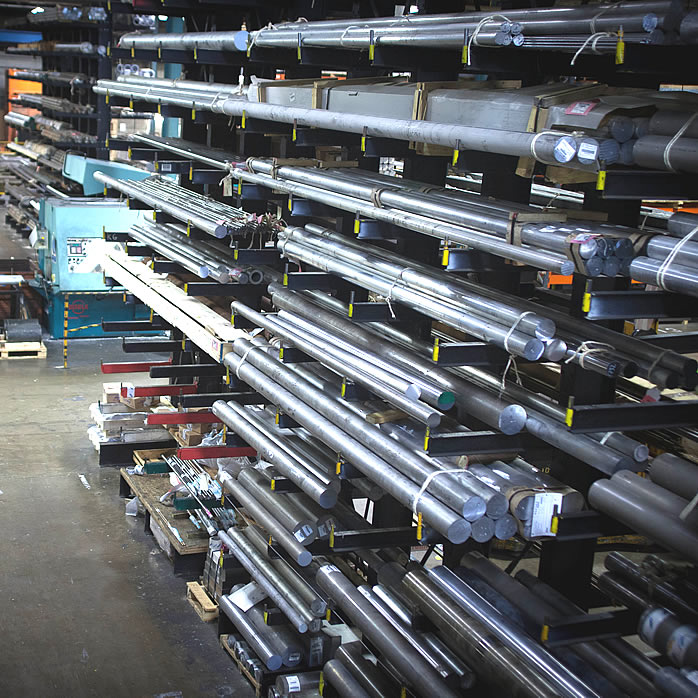 Our 4140 steel alloy bars promote high fatigue strength and good ductility, performing well in elevated temperatures.
---
The
aerospace-grade material
has a slightly higher carbon content when compared to 4130 steel and finds use in aircraft components due to the higher strength that, the higher carbon content provides, especially in the production of critical stressed components. Crankshafts, gears and couplings are manufactured using 4140 steel. Our product also finds extensive use in the production of forgings.
Characteristics
This chromium-molybdenum deep hardening steel combines good impact toughness with overall strength. Greater strength and hardness are achieved due to the introduction of molybdenum in the alloying process. Wear resistance is also a positive feature of the alloy, and the material offers good machinability, particularly after annealing. Note that the weldability of the alloy is only rated as fair.



Specifications & Sizes
Round bars are certified to AMS 6349 (normalised condition), AMS 6382 (annealed condition) and also MIL/AMS-S-5626 (various states). AMS 6349 and AMS 6382 round bars are available from Smiths MRO in sizes ranging from 0.25" diameter to 6" diameter.
Processing & Supply
We supply 4130 steel bars to the aerospace MRO sector in standard lengths or cut to size via our in-house processing services. Our bulk warehouse in Biggleswade processes more than 2 million cut billets every year.

We combine our stock range, processing services and systems power to deliver raw material supply services which will improve your supply chain. Speed of response in the MRO sector means everything, and we support you with rapid response times on all stocked products.
Product Features:
---