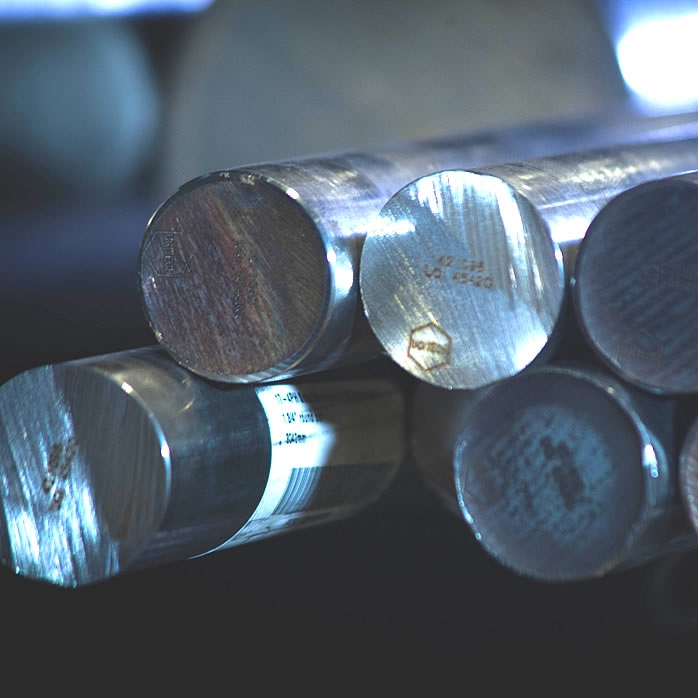 17-4PH is the most common of the precipitation hardening stainless steel grades.
---
The alloy is produced according to the specification AMS 5643 in
bar form
and is known for its very high strength and good corrosion resistance. After a single, low-temperature precipitation hardening heat treatment, the alloy promotes excellent mechanical properties and high strength. 17-4PH also benefits from excellent dimensional stability.
Our range of round bars ranges from small diameters such as 0.25" (6.35mm) right up to large sizes, including 12" diameter (304.8mm). We also
process your bars to size
, in-house to tight tolerances.
Heat Treatment Conditions
17-4PH is hardened by a single temperature heat treatment and is commonly available in Condition A (Annealed) and H1025, although many other heat treatments, including H900, H925, H1025, H1050, H1075, H1100, & H1150. The characteristics of the alloy are dictated by the heat treatment applied.



Use in the MRO Sector
17-4PH finds use in various aerospace applications due to the alloy's attractive performance capabilities. Examples include undercarriage components, landing gear, fasteners, turbine blades and valve parts. Our bars are particularly suited to turbine blade manufacture due to the alloy's ability to retain it's mechanical properties under the harshest operating conditions. Major aircraft engine manufacturers utilise 17-4PH, and the aerospace MRO sector is no exception.
Other Performance Benefits
Our product also benefits from excellent hardness and outstanding wear resistance. Suitability is determined by applications requiring high strength, corrosion resistance, high fatigue strength and good resistance to galling and stress corrosion resistance. The performance of the alloy meets the stringent mechanical properties demanded by the aerospace sector.
Product Features:
---