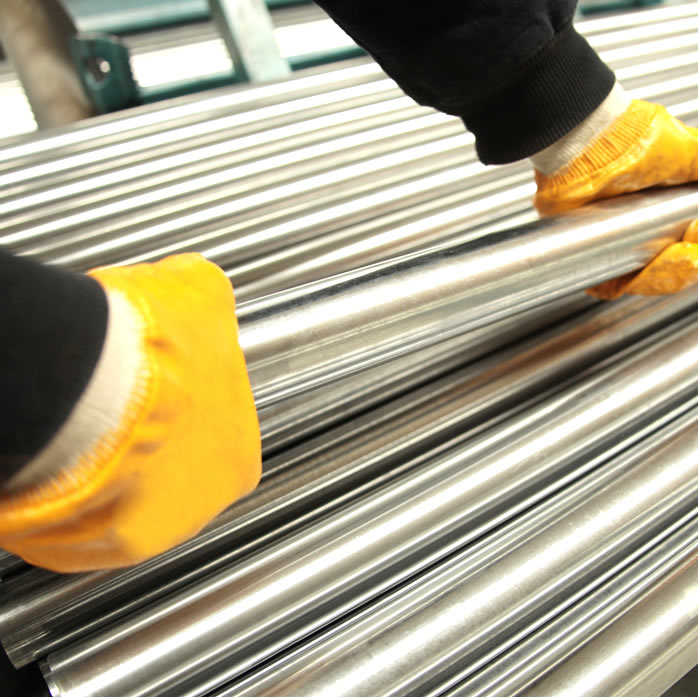 304 stainless steel bar is an austenitic alloy grade, often referred to as 18/8 (18% chrome, 8% nickel).
---
We stock standard 304 stainless steel bars and 304L - a lower carbon version that does not require post-weld annealing. 304L finds extensive use in the production of heavy gauge components.
304 stainless offers excellent weldability since the lower carbon content keeps chromium carbide precipitation to a minimum. The alloy also resists intergranular corrosion. The machinability of the alloy is also reasonable and offers good corrosion resistance.
Specifications
Many different specifications are available for our range of 304 stainless steel bars. The most common aerospace standard is QQS763 which covers both 304 and 304L. We also offer material to AMS 5647 and AMS 5639 and many other specifications. Our QQS763 certified material starts at 0.25" diameter, although we have smaller diameters under alternative specifications. Our range of 304 stainless bars in stock ranges up to 14" diameter.



Applications
304 and 304L find use in various aerospace applications, including internal fuel tanks, cabin interiors, exhausts and structural components. We support the aerospace MRO sector with a fast turnaround on all stocked engineering raw materials , which we ship on a Global basis.
Supply
We have no minimum order quantity (MOQ) for our material stock, so if you are looking for 304/304L stainless steel bars, there are no restrictions on supply. We also add value to our supply proposition with dedicated in-house processing options where we cut your bars to exact lengths before shipping.
Product Features:
---