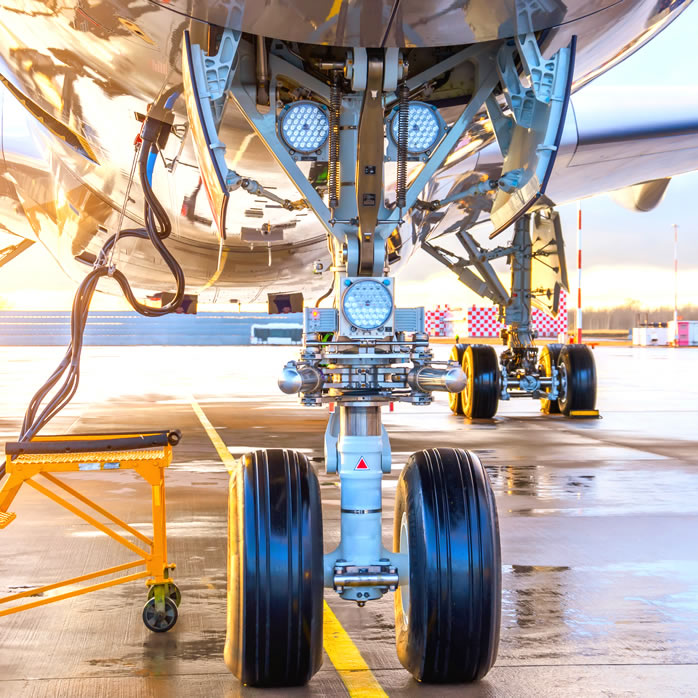 Our 4130 steel bars represent one of the most commonly used aircraft-grade steels due to the alloy's good weldability and workability.
---
Our chromium-molybdenum steel bars benefit from improved hardness and strength compared to standard steels. Smaller sizes may be hardened to achieve higher strength, but it is still used for parts where hardness is less critical in the normalised condition. The fabrication characteristics of the alloy are good, although general corrosion resistance is low. High ductility is another attractive characteristic of the alloy
4130 steel finds typical use in component manufacture that requires fusion welding.
Specifications available
AMS6348 – for normalised or hardened and tempered condition
AMS6346 – for hardened and tempered condition
AMS/MIL-S-6758 – available in multiple conditions and finishes
AMS6370 – for normalised condition
We stock 0.5" diameter bars up to large 8" diameter bars according to AMS 6348 or another of the above-listed specifications.
Abrasion Resistance
4130 steel also offers improved abrasion and wear characteristics once nitrided, increasing the scope of applications where the material finds use. Specific wear-resistant features are present before nitriding due to the alloy's molybdenum content, although nitriding enhances performance further.

Typical applications include aircraft structural parts, bearings, gears and general aeronautic engineering. Market sector support includes commercial jets, military aircraft and helicopters.
Supply
We offer unrivalled engineering raw material support for the aerospace MRO sector, and our 4130 steel bars are no exception. We offer fast dispatch times from stock which ensures that you receive materials to effect repairs as quickly as possible.
Product Features:
---