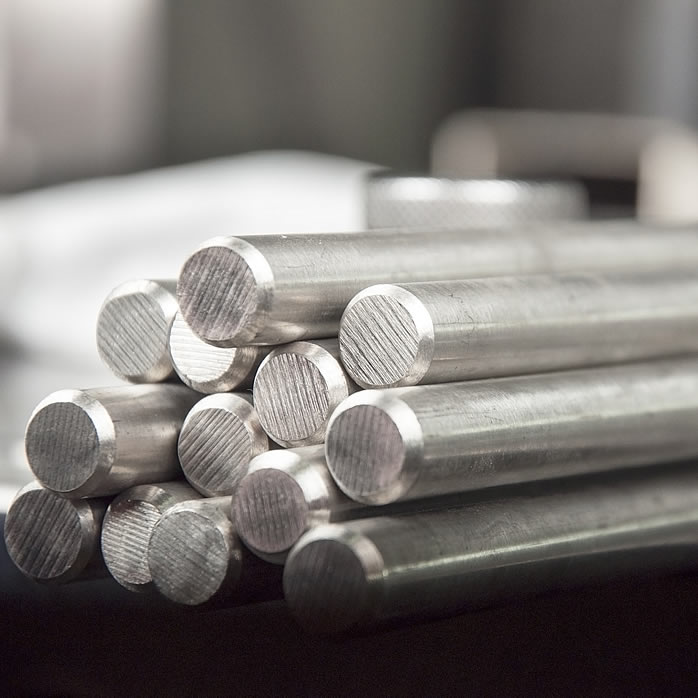 We stock 4330 (AMS 6411) premium aircraft steel bars - an engineering alloy steel modified with the inclusion of vanadium.
---
4330 alloy steel bar features the inclusion of vanadium in the alloying process resulting in a product benefitting from good impact strength and hardness. Another feature is high strength since the alloy responds well to heat treatment. Excellent fatigue strength and high tensile strength result in an alloy suitable for the most
demanding aerospace applications
, including MRO.
Other Characteristics
The reduced carbon content of the alloy (when compared to 4340 steel) makes the product particularly useful in applications where fatigue loading and stress concentration are a consideration. Other beneficial features include improved notch toughness and resistance to crack propagation. Typical applications include bolts, shafts, undercarriage components and airframes.



Manufacture
4330 steel is manufactured according to AMS 6411 by vacuum arc remelting (VAR) method and can undergo a secondary melt via ESR (Electro Slag Remelt) if specified by the customer.
MRO Sector Support
We stock 4330 aerospace-grade steel bars to support the aircraft MRO sector. We stock our products in closer incremental sizes, which means you will receive materials closer to your finished size requirements. We also supply bars to standard or cut lengths.

Our dedicated export team a fully qualified to handle the shipping of your goods, with rapid despatch times to locations on a global basis. Often, we are able to arrange shipping of stocked materials on the same day.
Product Features:
---