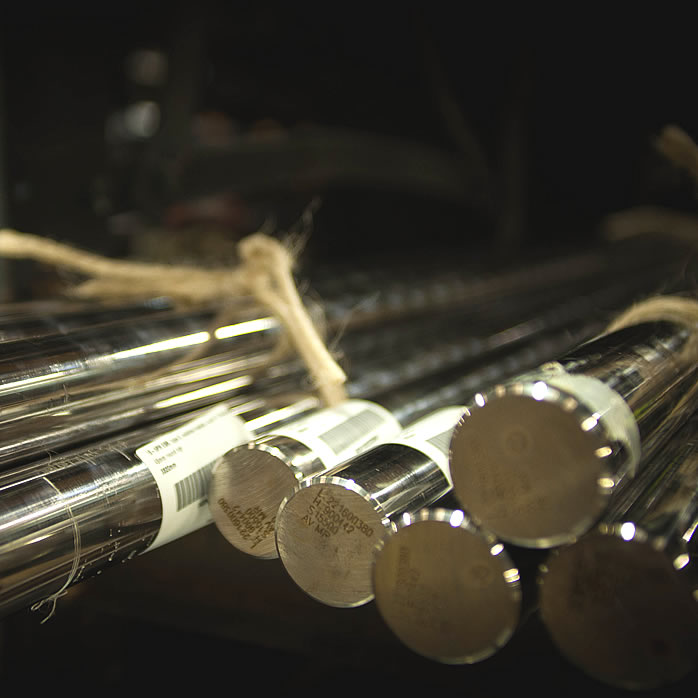 15-5PH stainless steel bar is a popular grade in aerospace applications and is known for its toughness and uniformity.
---
We stock VAR (Vacuum Arc Remelt) and ESR (Electro Slag Remelt) versions of 15-5PH, covered by the AMS 5659 specification.
15-5PH offers good machinability making the alloy ideal for producing intricate parts, especially where distortion from conventional heat treatment is an issue. Material weldability is excellent using traditional welding methods. Our product also benefits from increased toughness and ductility.
Heat Treatment Conditions
We stock a wide range of sizes and shapes, including round, and flat bars, in various conditions. The specification AMS 5659 covers 15-5PH steel in the following conditions:


Condition A / Solution Annealed
H900
H925
H1025
H1075
H1100
H1150
We arrange heat treatment to any of these tempers from
our stock
for you, or also to a range of required tensile or hardness results. We also
process your bars
in-house, supplying your product to accurately cut lengths.
Suitability
15-5PH offers high strength with good corrosion resistance and therefore finds suitability in applications where such characteristics are critical. The material meets the demanding mechanical properties required for engineering applications in the aerospace sector.

Engineering applications in the aerospace MRO market sector include landing gear, instrumentation, shafts, gears and fasteners.
Corrosion Resistance
The corrosion resistance of 15-5PH is superior to straight chromium grades such as 410 & 431 stainless steel and almost comparable with chromium-nickel alloy grades. Whiles stress corrosion cracking improves after heat treatment, the corrosion resistance of the alloy may be adversely affected by surface treatment or aged heat treatment.
Product Features:
---