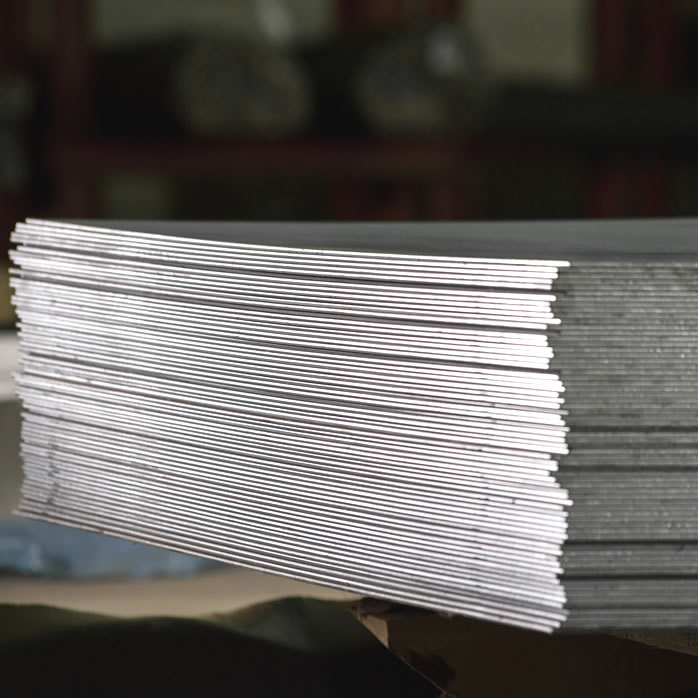 15-5PH precipitation hardening stainless steel sheets are used in aircraft skins and various other parts.
---
Our 15-5PH sheets are usually manufactured in condition A (annealed) but can be heat treated to various conditions in sheet form just like 15-5PH Bars can.
Overview
15-5PH sheets combine corrosion resistance, workability and hardness and may be further strengthened by low-temperature heat treatment without distortion. Corrosion resistance is good in moderately corrosive environments. The alloy benefits from high transverse strength and toughness and is readily weldable, offering similar welding characteristics to 300 series stainless steel alloys. As the alloy is annealed, forming is limited, although general fabrication may be improved considerably after further heat treatment before hot forming or cold working.



Use in Aerospace
15-5PH stainless steel sheets find use in structural aircraft applications, including complex parts, engine pylons, flap tracks and aircraft skins. We stock 15-5PH sheets to support the global MRO sector.
Specifications
The standard specification for sheets in this grade is AMS 5862, although the Boeing BMS7-240 specification is also typical. At Smiths MRO, most of our sheets are certified to AMS 5862 and the Boeing specification and offered in condition A. Our stock range covers all standard sizes from 0.025" up to 0.160" thickness. The standard sheet size is 36" wide and 120" long, but we cut it to your required size requirements, courtesy of our dedicated guillotining services. We also provide a vinyl coating service which protects the finish of your sheet products during transit to your chosen destination.
Product Features:
---