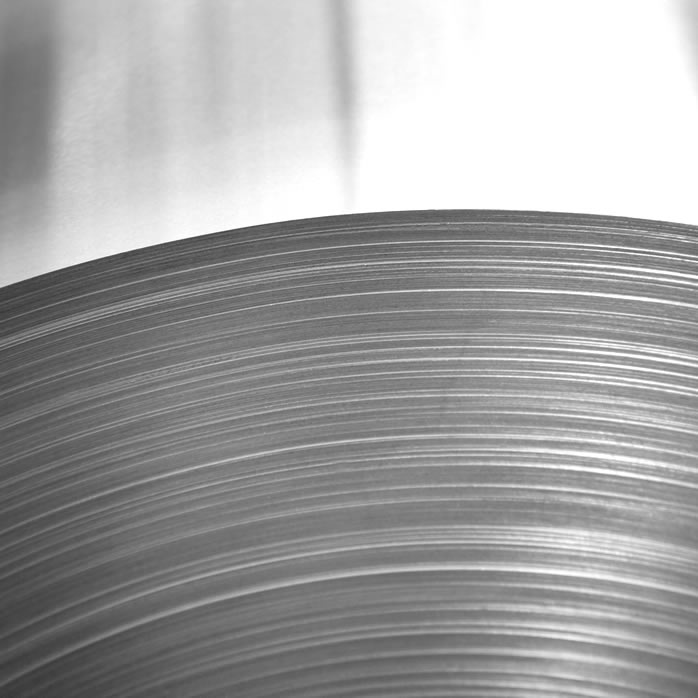 304 stainless and 304L stainless steel (low carbon version) are stainless steels containing 18% chrome and 8% nickel.
---
It is also a good material for forming due to low yield strengths and high elongation and is well known for its ease of weldability.
304 vs 304L
Both alloys are austenitic stainless steel, which offers good resistance to atmospheric corrosion due to the chromium content. Both products are also non-magnetic. Where the alloys differ relates to how much carbon is introduced in the alloying process. 304L has less carbon and is, therefore, not as strong as standard 304. However, with less carbon, carbide precipitation in the welding process when using 304L is minimal, so annealing of the weld joints is unnecessary. Apart from these differences, the alloys are strikingly similar.



Use in Aerospace
304 and 304L represent the most popular stainless steel available and find considerable use in the aerospace market. Typical applications include cabin interiors, instrumentation (non-magnetic), internal fuel tanks and structural components.
Specifications & Range
In sheet form, the material is often dual released to 304 stainless and 304L stainless steel as well as 302 stainless. The specifications covering this dual-released material are AMS 5511, AMS 5513 and AMS 5516. If you need weldable stainless steel for your aircraft repair – 304 stainless could be the perfect material for your project.

Our stock range covers 0.020" (0.5mm) up to 0.080" (2mm) thickness with others available with short lead times from our supply chain.
Product Features:
---