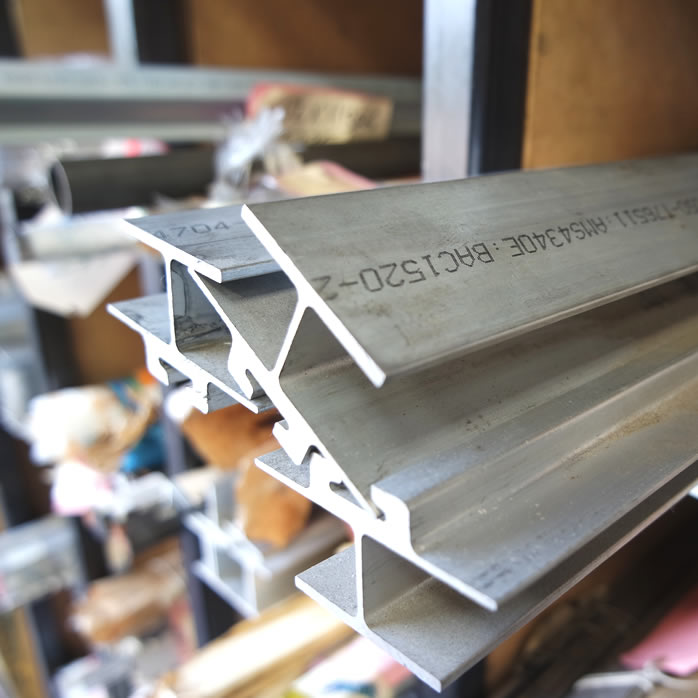 Boeing is one of the largest and most recognised companies in the aerospace industry, and the requirement for extruded shapes for the MRO market is critical.
---
Boeing extrusion shapes are referred to with a Boeing BAC part number. Boeing extrusions can be angles, channels, T sections, seat tracks, H beams, Z sections and many other shapes. Boeing extrusions and Boeing roll form shapes are part of our core stock range at Smiths MRO, and we offer a broad stock inventory of products to support the aerospace MRO market sector.
Identification
The first part of the Boeing BAC part number identifies the shape, and the second part identifies the specific sizes and dimensions of the part.

You can download a comprehensive parts listing by clicking here.



Material Grades
Common aluminium alloy grades for extrusion production include 2024, 6061, 7075, 7050 or 7178 aluminium in various tempers. Roll-formed sections are usually 2024 or 7075 aluminium and may be rolled from bare or Alclad aluminium sheets.
Processing
We combine our in-house processing services with rapid enquiry response and delivery times to offer our customers a single supply saw for all extrusions and engineering raw material requirements.

We process your extrusions to exact lengths before shipping internationally. Our unique barcoding system guarantees total traceability while your product is under our care. Our bespoke IT platform also performs hundreds of automated checks to ensure order processing accuracy.

We offer our customers an unrivalled supply proposition for aerospace MRO materials and extrusions.
Product Features:
---