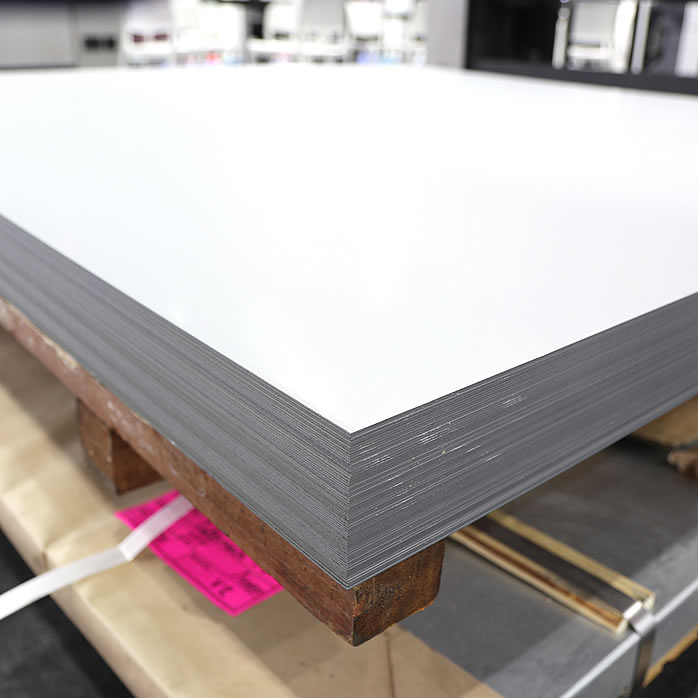 While harder than nickel and cobalt-based stainless steel alloys, A286 sheets are easy to machine and form using cold drawing.
---
A286 is a stainless steel grade regarded as a superalloy; this is due to the material's high tensile strength, corrosion resistance and precipitation hardenability.
Product Overview
The alloy performs well at high temperatures and displays good oxidation and corrosion resistance. Other attractive characteristics include good ductility and formability. The alloy's creep strength is increased considerably after further cold-working and can also be age-hardened or annealed. A286 is much easier to machine when compared to other high-temperature service alloys. The product also finds extensive use in producing fasteners for aerospace and MRO applications.



Use in Aerospace
The alloy is highly suitable for applications requiring strength and corrosion resistance under extreme heat or sub-zero environments. Typical examples include jet engine afterburners, turbine blades, engine parts and fuel nozzles.
Specifications and Classification
Although we list A286 as a stainless steel for convenience, the material falls between categories. The product offers similar performance characteristics to nickel alloys but a density comparable with stainless steel. Essentially, A286 is an iron nickel-based superalloy.

The grade is manufactured to specification AMS 5525 in the solution-treated condition in sheet form. AMS 5525 sheets find use in turbine blades in jet engines due to their ability to withstand constant high temperatures whilst remaining resistant to corrosion at high altitudes. Our stock of AMS 5525 specification sheets ranges from 0.016" up to 0.125" thickness with short lead times and great processing options.
Product Features:
---