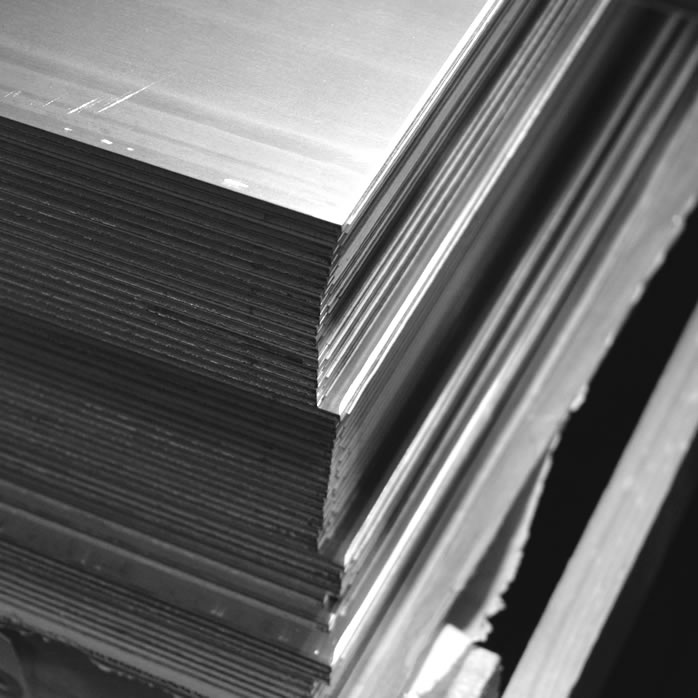 7475 aluminium sheets find regular use in fuselage skins on aircraft. As a 7000 series aluminium alloy, it has many characteristics in common with 7075 but does offer a higher fracture toughness.
---
7475 represents a popular
engineering raw material
for aerospace applications and is available in bare and clad form.
About 7475 Aluminium
The alloy combines strength with fracture toughness and finds use in aerospace applications requiring these characteristics. The material performs well in low-temperature service but loses strength at high temperatures. 7475 aluminium sheet also benefits from good corrosion resistance and superior electrical conductivity.

Supply of the alloy in the annealed condition is the most common since the hardened condition creates more spring back due to the strength of the material. Good machinability is possible in the annealed condition, and forming is easily by conventional methods. However, welding the material is not possible.



Aerospace Applications
Due to the alloy's superior fracture toughness, 7475 aerospace applications include wing parts, bulkheads, fuselage and stringers. Both the aerospace and MRO support sector utilise this alloy for specific aircraft engineering purposes with both raw and cladded forms proving popular.
Available Conditions and Specifications
We stock 7475 aluminium sheets in the O Condition or T761 temper. We stock a broad range of thicknesses in bare or clad form (material includes a layer of pure aluminium to improve corrosion resistance). AMS4100 is the most common required specification, and our stock range consists of:


7475 O Clad DMS2234
7475 T761 Bare AMS4085
7475 T761 Clad AMS4100
7475 T761 Clad DMS2234
7475 T761 Clad LN9073
Product Features:
---