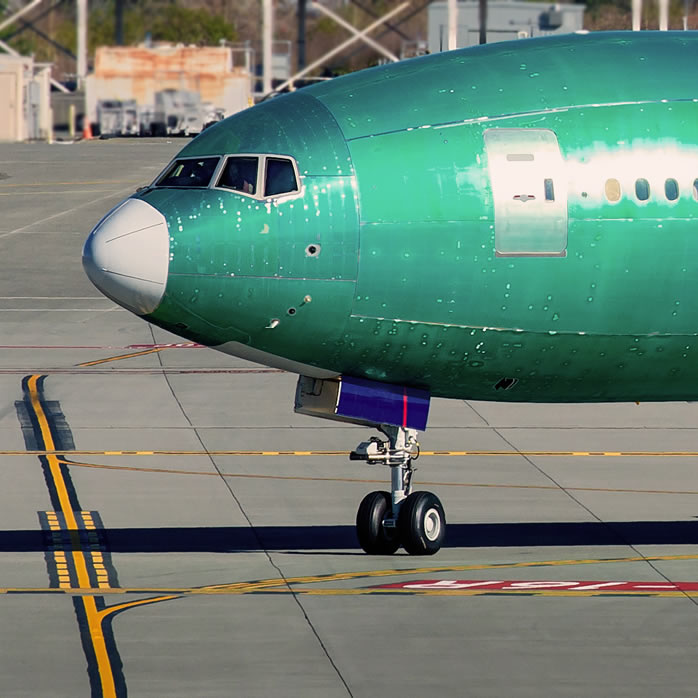 6082 Aluminium sheet is less common in the aerospace MRO market compared to other 6000 series sheet products such as 6061, but still finds frequent use in interiors and certain structural aircraft parts.
---
6082 aluminium possesses the high strength of all 6xxx series alloys and provides excellent corrosion resistance.
More about 6082
The medium strength alloy finds typical use in producing highly stressed parts. As a relative newcomer in aluminium terms, 6082 has replaced 6061 in many engineering applications and is commonly referred to as a 'structural alloy'. While the material is not as pure as many aluminium alloys, this results in a material which anodises particularly well. Good machinability is also a feature where the product can be fed at speed with minimal tool wear and fast turnaround.

Applications for the alloy include aerospace interiors and highly stressed aircraft parts and structures.



Stock Range & Tempers
Smiths MRO stocks 6082 aluminium sheets in a broad range of thicknesses ranging from 0.6mm up to 5mm. We stock both commercial EN485 specification material for interior work and L113, which is to the British aerospace manufacturing standard.

L113 is available in O condition (soft) and T6 temper, while EN485 covers just the T6 condition.
Processing
Our guillotines cut aluminium sheets up to 6mm thickness to tight tolerances. Our machines are 8ft (2.4m) wide, so we can cut long thin pieces up to this length too. Smiths MRO gets you further ahead in the engineering process by supplying sheets which are already cut to your particular size requirements.
Product Features:
---