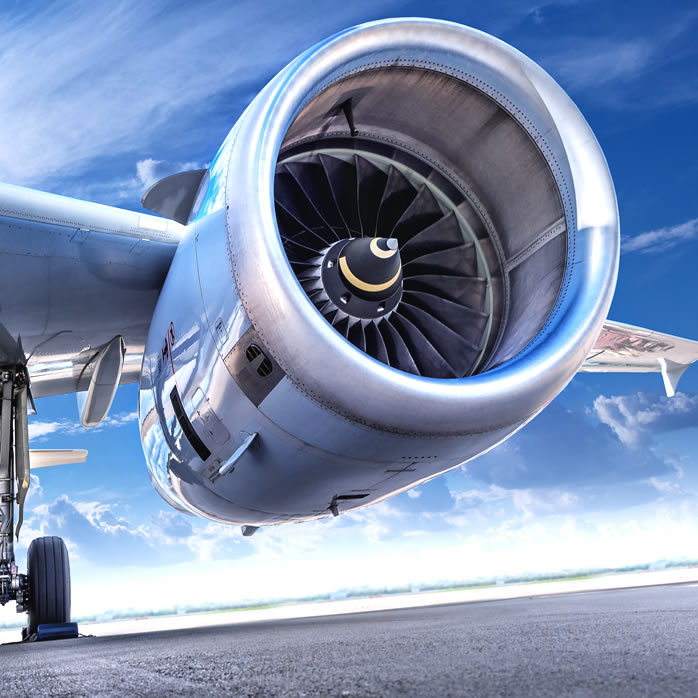 Our 2219 aluminium sheet includes 5.8%-6.8% copper resulting in a high-strength aluminium alloy used primarily in the aerospace sector.
---
The alloy performs well in high-temperature environments, especially when heat treated and finds extensive use in space applications and aircraft engine components or parts of a structure affected by heat from the engines.
Tempers
2219 Aluminium sheets are produced in O condition, T31 and T81, and can be specifically heat treated to achieve T62. Heat treating 2219 Aluminium results in higher strength but lower pliability, so it is often easier to work with the metal before heat treatment.



Supply Options
2219 Aluminium sheets can be Bare or "Alclad" with a layer of high purity aluminium to increase corrosion resistance. Here at Smiths MRO, we offer a range of 2219 sheets in the O delivery condition, both Bare (AMSQQA250/30) and Alclad (AMS4096) from stock, as well as being able to offer T31, T81 and T62 with short lead times.

Our current stock range is from 0.032" thickness up to 0.090" thickness, although this range is constantly expanding, so please consider Smiths MRO as your dedicated 2219 aluminium sheet supplier.
Cut to Size Service
We cut to size the piece you require and have no minimum order quantity (MOQ). We cut sheets up to 6mm thickness to tight tolerances. Our guillotines are 8ft (2.4m) wide, so we can cut long thin pieces up to this length also. By asking Smiths MRO to do the cutting for you, it will save you time, meaning you can start work immediately and avoid wastage and high shipping costs.
Product Features:
---