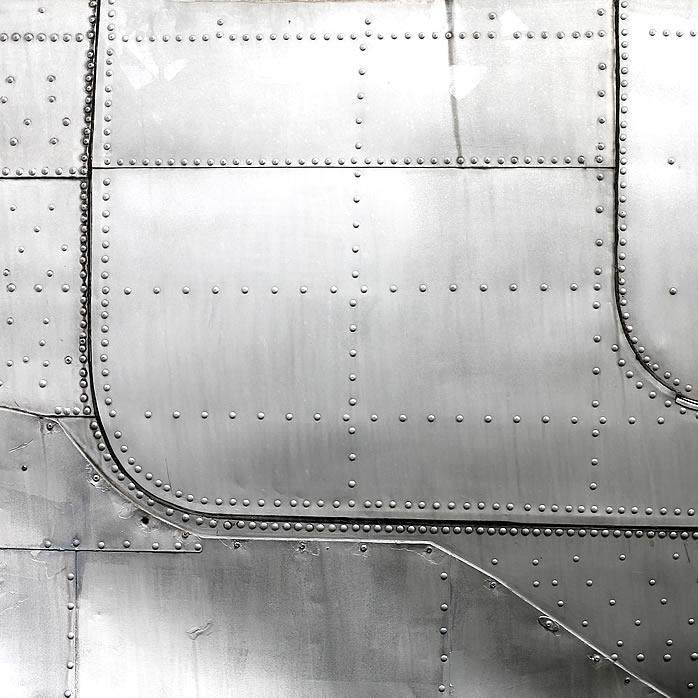 2024 aluminium sheet is a strong and hard aluminium alloy and represents the most used aluminium grade for the production of aircraft skins.
---
Good fatigue resistance and fracture toughness are synonymous with 2024 aluminium. The material is specified throughout the aerospace sector as the alloy promotes an attractive good strength-to-weight ratio.
Delivery Condition
The alloy is manufactured in the annealed (O) condition and can be heat-treated to achieve various conditions. It is often made in "Alclad" form with a layer of high-purity aluminium on each side to increase corrosion resistance and improve fracture toughness whilst maintaining the strength that makes the 2024 alloy so popular for use on aircraft. Aerospace applications include critical aircraft structures, fuselage and wing tension members.



In-house Processing
Our guillotining service cuts your aluminium sheets to your size requirements, saving you time. Our highly efficient service operates out of our bulk warehouse facility in Biggleswade.
Stock Certainty
Smiths MRO offers 2024 aluminium sheets according to AMS specifications from stock in thicknesses ranging from 0.008" (0.2mm) up to 0.190" (4.826mm), including all standard inch thicknesses in between. We also stock a range of 2024 Clad sheets certified to Airbus specifications in standard mm thicknesses.

Smiths MRO stocks 2024 Clad Aluminium (AMSQQA250/5) and Bare Aluminium (AMSQQA250/4) in O, T3, T351, T4, T42 and T81 tempers. We support the aerospace MRO sector with material stock, which we make available to our customers immediately, often dispatching your product on the same day. We support the MRO market internationally, working with airlines and dedicated support companies.
Product Features:
---