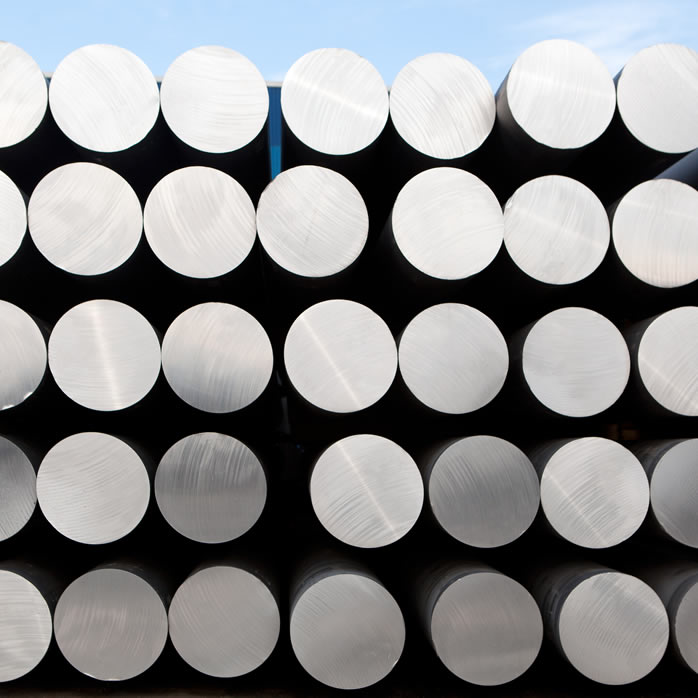 6082 Aluminium is the highest strength 6000 series aluminium alloy and has high corrosion resistance. It is often preferred when compared to 6061 for structural applications.
---
6082 Aluminium is also widely used in the
aircraft interiors market
. We supply our extruded bar stock in the T6 condition delivery condition (solution treated and artificially aged). A significant quantity of stock material is 6082 T6511 (solution treated, artificially aged and controlled stretched). We also offer British BS L111 specification 6082 T6511 material.
Our bars benefit from medium strength and good machinability, although the overall aesthetic appearance of extruded 6082 bar is not as good as similar 6xxx series alloys.
Stock Access
We are owned by a much larger business, Smiths Metal Centres Ltd, which gives us immediate access to more than 8,000 stocked products. Our stock range of 6082 aluminium bars comes in a broad range of incremental sizes to suit your specific engineering applications. In many cases, we hold material in metric and imperial sizes.



Shapes and sizes
Round bars are as small as 5mm in diameter to as large as 16" (406.4mm) in diameter. We also work with mills to offer short lead times should we not have the exact size you require in our stock. Our stock portfolio includes flat, square and hexagon bars in 6082 T6511 or T6.
Processing
We cut your aluminium bars to length in-house to tight tolerances via our dedicated billeting service based at our bulk warehouse in Biggleswade. The facility processes more than 2 million billets every year.
Product Features:
---