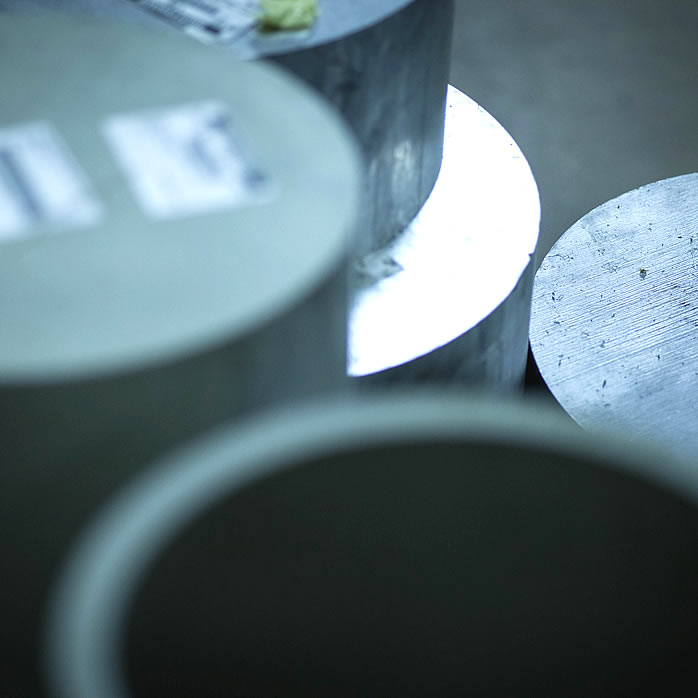 2014 aluminium is the second most popular 2xxx series aluminium after 2024.
---
The alloy contains between 4% and 5% copper, which offers excellent machinability and hardness, although the material proves difficult to weld due to cracking. 2014 aluminium is a versatile
engineering material
representing one of the strongest aluminium alloys and finds suitability in manufacturing complex and intricate components for the aerospace sector, including MRO. The alloy benefits from an impressive strength to weight ratio.
Corrosion Resistance
Corrosion resistance is generally poor. However, the alloy is easily recyclable, as are all our aluminium products.



Stock Range
Our stock range of 2014 aluminium bars includes many shapes and sizes. We stock round bars in various diameters from 0.25" (6.35mm) to 12" (304.8mm) and, of course, many different sizes in between. Square and flat bars are also available in L168 aluminium, stocked in various sizes suitable for your aircraft repair work.
In-House Processing Services
We cut your aluminium bars to precise lengths and have no minimum order quantity. Our range of band saws process bars up to 540mm in diameter to bar lengths as short as 10mm. We offer tight processing tolerances for all aluminium bars (+/-0.3mm). Utilising our processing services will save you time, meaning you can commence repairs immediately and avoid wastage and high shipping costs.
Product Features:
---