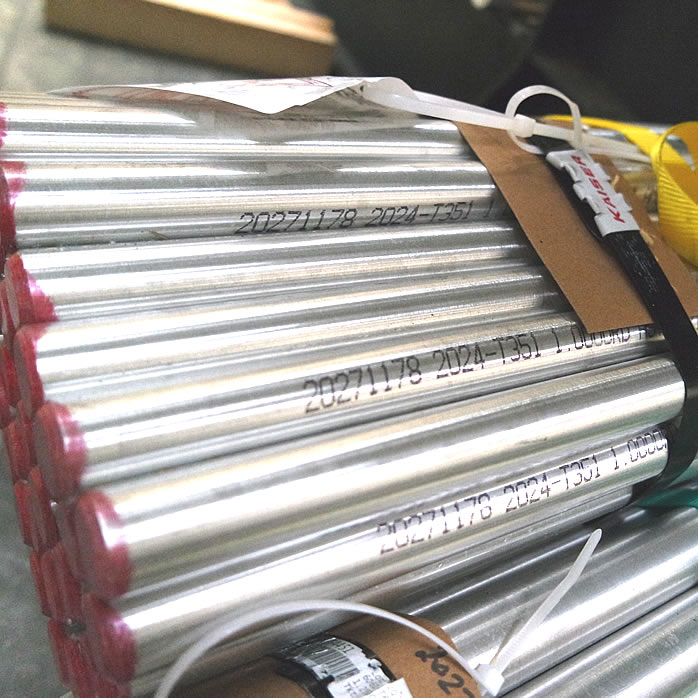 2024 aluminium is one of the most commonly used aluminium grades in the aerospace industry.
---
The alloy provides good strength and fatigue resistance, making it suitable for structural aircraft applications, including fuselage and wing sections. The temper of the material dictates the overall mechanical properties of the alloy.
While very strong and offering excellent toughness, 2024 aluminium is only weldable via friction welding and the overall machinability of the material is average.
Conditions & Specifications
Here at Smiths MRO we offer both extruded 2024 aluminium bars and also drawn 2024 aluminium bars to the following specifications:


O, T351, T4 or T851 according to AMSQQA225/6
T351 according to AMS4120
T3, T3511, T4 or T8511 according to AMSQQA200/3
T3511 according to AMS4165
T3511 according to ABS5055
Shapes and Sizes
We stock 2024 T3511, 2024 T351 and 2024 T851 aluminium in round, flat and square bars in a wide range of sizes from 0.25" (6.35mm) up to 6" (152.4mm). We also offer larger sizes with short lead times from our supply chain. Smiths MRO has no MOQ for our stock products, and we will cut to size for your requirement.
MRO Sector Support
We stock 2024 aluminium bars in incremental sizes resulting in products closer to your finished requirements. We combine our stock range with dedicated processing operations to provide a single supply source for your material needs and offer rapid response times on all stocked products, often dispatching materials to customers on the same day.

We believe we offer our aerospace MRO sector customers unrivalled supply services.
Product Features:
---