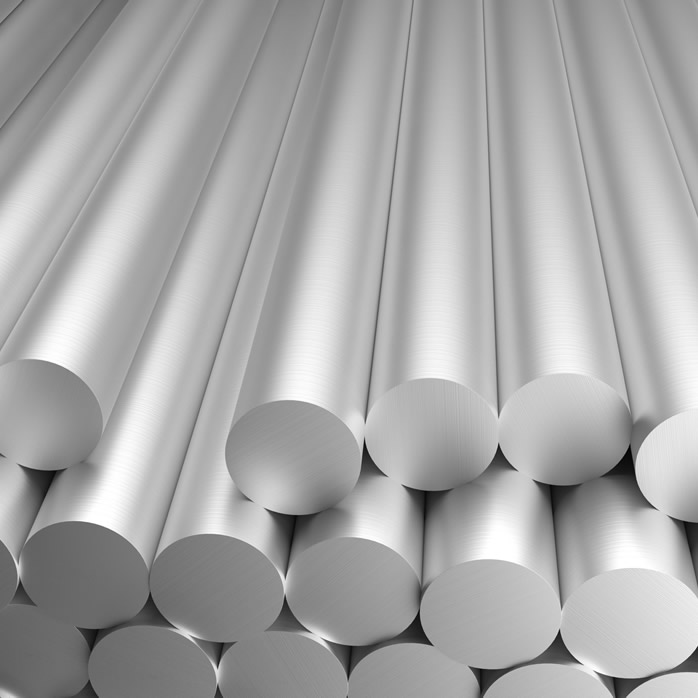 6061 Aluminium is a medium-strength aluminium that offers excellent machinability and resistance to atmospheric corrosion.
---
The alloy finds extensive use in the aircraft MRO industry for structural parts on aircraft and aircraft interiors. Both weldability and formability of the material are excellent, especially after annealing. 6061 aluminium bar is a
highly versatile engineering alloy
that offers medium fatigue strength.
Stock Range
Smiths MRO hold stock of 6061 T651 according to AMSQQA225/8 and also other conditions, including 6061 T6511 according to AMSQQA200/8. We also stock less common tempers, including T4 and O in 6061. In some sizes, we also offer heat treatment to achieve these tempers.



Bar Sizes
Our range of 6061 Aluminium bars come in a wide range of sizes, including round bars in diameters from 0.125" (3.175mm) up to 10" (254mm) in diameter. We also stock certain rectangular bars and flats.

We offer bar products in much closer incremental sizes, and often, our products meet your exact size requirements negating the need for the material to be machined down.
In-House Processing
We provide dedicated billeting services where we cut your aluminium bars to tight tolerances before shipping to the destination of choice. Our experienced export team ensure that your products are shipped professionally on a global basis.

We provide a dedicated 24/7 AOG support line, so if you have an out of service aircraft and require a fast material resolution, our team are on hand to take your enquiries and get your engineering materials dispatched to you. We often arrange this on the same day.
Product Features:
---