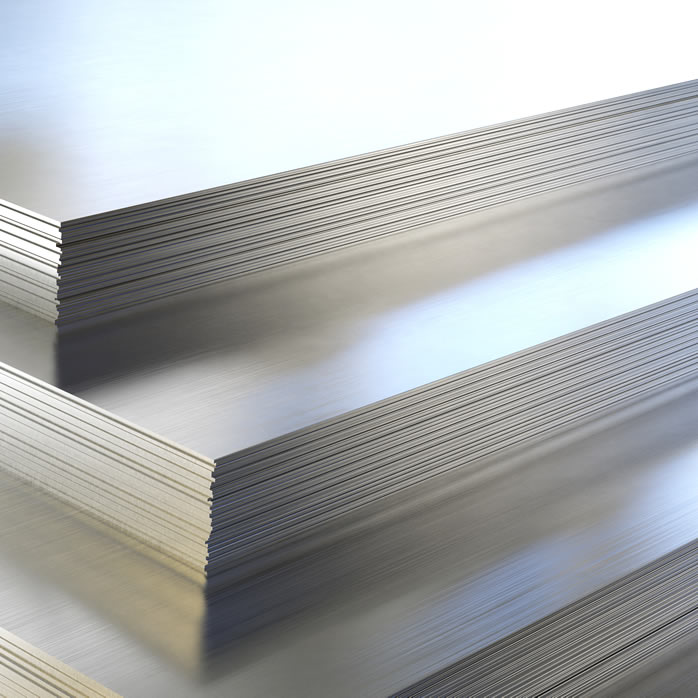 Our CP Grade 1 titanium sheets offer excellent corrosion resistance in various operating environments.
---
The unalloyed material sheet is a commercially pure form of titanium which benefits from widespread use in aerospace applications due to the product's low density and high strength-to-weight ratio. The product also performs well in elevated temperatures.
Characteristics
60% less dense than steel with 30% greater strength, CP Grade 1 offers numerous engineering application benefits. CP Grade 1 boasts excellent strength retention, good ductility and superior cold formability. The result is a highly suitable product for deep drawing.

Excellent corrosion resistance is another feature, particularly in general and saltwater environments. Although aluminium is lighter, titanium is stronger; therefore, the product is suitable in applications where strength-to-weight ratios are a consideration. The product is the most ductile and easily formed commercially pure titanium available.



Strength
The tensile strength of commercially pure titanium grades increases dependent on the grade number. Our CP Grade 1 sheets offer the lowest overall tensile strength in this category but offer improved characteristics in other areas.
Applications in Aerospace
We stock CP Grade 1 titanium sheets to support the Global MRO & AOG market. Typical applications include aerostructures, airframes, aircraft components and aircraft parts. We support the market sector with sheets in various sizes, which we also guillotine in-house to tight tolerances. We offer a rapid turnaround on all stocked products and often ship your material on the same day, which minimises the time your aircraft is out of operation. Our outstanding material stock support ensures that we keep customer operating costs to a minimum.
Product Features:
---