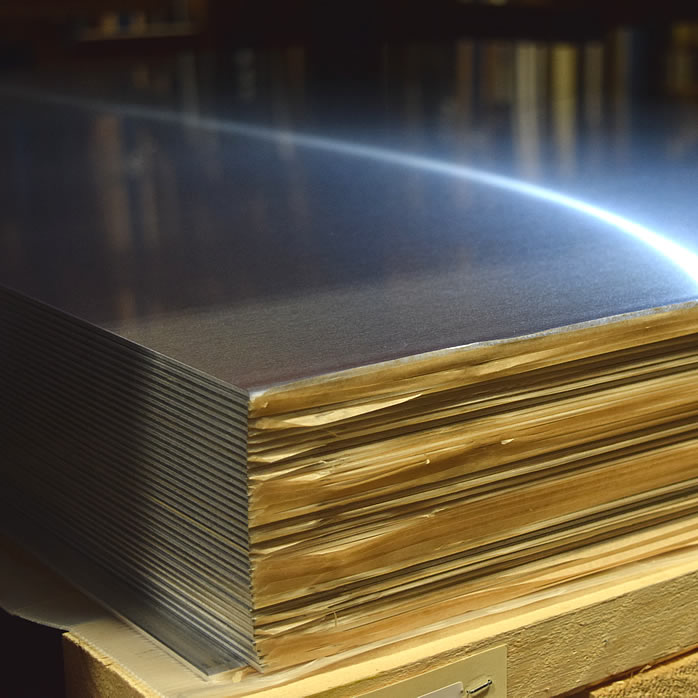 While Grade 3 commercially pure titanium sheet does not share the same popularity as other titanium sheet products, we should not discount the performance characteristics of this material.
---
Grade 3 offers improved mechanical properties compared to
Grade 1
and
Grade 2
and good ductility too. Only formability suffers slightly in the increase of these mechanical properties.
Intended Use
The material finds use in applications where greater mechanical strength is required, along with good ductility and corrosion resistance. Grade 3 promotes high corrosion resistance in oxidising, neutral and mildly reducing media, which includes chlorides. Excellent weldability is also a feature.

Aerospace applications include airframes, structural components and aircraft engine parts.



In-House Processing
We move you ahead in the manufacturing process courtesy of our in-house processing options. We guillotine titanium sheets to close dimensional tolerances, which we ship to your desired business location quickly. Our value-added services are explicitly designed to improve your material supply chain.

We also utilise our industry-leading bespoke IT platform to process your orders accurately and efficiently. Our systems perform hundreds of individual checks to ensure you receive materials to the highest quality and specification.
Comprehensive Support
Smiths MRO is set up to serve the global MRO market. We support MRO in various sub-sectors, including commercial, military, business jets and helicopters. Our stock range supports these sectors and is chosen based on the needs of our customers.

We offer the highest quality engineering alloys with outstanding service levels, which are unrivalled in the MRO raw material supply sector. We are a single-supply source for specialist alloys utilised in these markets.
Product Features:
---