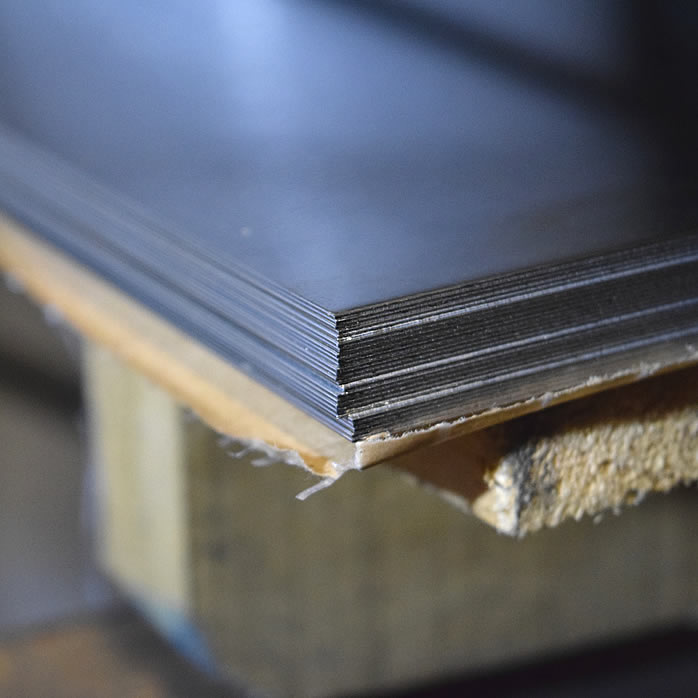 Our commercially pure Grade 2 titanium sheets only differ from Grade 1 due to improved strength.
---
The product's material characteristics overall are virtually the same. The use of Grade 2 titanium is therefore similar but more prevalent when increased overall strength is required.
Material Capabilities
The increase in strength makes Grade 2 one of the most popular commercially pure titanium grades. Our product boasts excellent corrosion resistance with high impact toughness. Weldability is also impressive, as well as formability and ductility.



Applications
CP Grade 2 finds use in applications that require good corrosion resistance and formability. The corrosion resistance of CP Grade 2 is excellent in saltwater making the alloy popular in helicopter MRO applications and also performs well in oxidising atmospheres. The material finds typical use in aerospace engineering applications such as airframes and structures, wing skins and aircraft parts.
MRO Market Support
We stock commercially pure titanium sheets, which are ready for immediate dispatch. We recognise that grounded aircraft represents a huge cost to airlines and that fast turnaround is business-critical. For this reason, we often ship stocked products to our customers on the same day, saving you time and unnecessary expense.

We also take material supply one step further by offering in-house processing on all stocked materials. We guillotine your titanium sheets to your size requirements before shipping them to your location of choice. While this feature may not seem significant, it ensures you receive material cut accurately to specific sizes and are ready to deploy. Our services assist in streamlining your raw material supply chain.
Product Features:
---